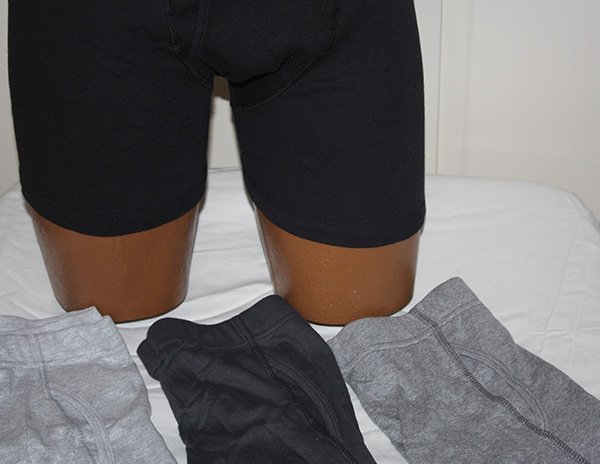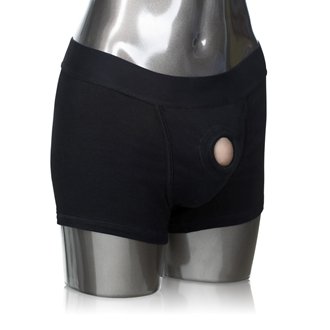 Boxer Briefs
with inserts by BulletBriefs, Tranzwear or Packer Gear (see above with C ring)
Boxers tend to have a looser fit in both the front and the back.
They extend down the leg with an average inseam of 2-6 inches, varying slightly by manufacturer.
The color in the pictures may not exactly match the color you receive. We work hard at keeping a variety of quality boxer briefs, and we stock a myriad of brands that qualify as a "cotton boxer brief", and will not always be 100% cotton, but a cotton blend. If you need 100% cotton, you can email me and ask what sizes and colors I have in 100%.

If you have shopped with us before and like the style and make you got, you can request it again and I am more than happy to make your item using that brand if I have it stock.
IF YOU WANT TO STORE YOUR FENIS IN YOUR UNDERWEAR INSTEAD OF YOUR PACKER, WRITE "FENIS" IN THE COMMENTS IN YOUR ITEM AND I'LL MAKE A FENIS POUCH INSTEAD OF A FLOATER PACKER POUCH, WITH SAME PRICING.