Due to the nature of our products, you must be at least 18 years of age to order.
DO NOT PLACE AN ORDER IF YOU ARE UNDER 18-WE WILL CANCEL and REFUND. We are a small community based shop, and our goal is to provide medically necessary transitional products to customers of legal age. If you are underage, we empathize with your need for transitional items, but we cannot get involved with you and your family's communication regarding your transition. If your purchase is discovered/opened by someone other than you and you are underage, or you use a card that does not belong to you or you don't have permission to use, it creates a problem for everyone.
Don't put us in that position.
___________________________________________________________________________________________
Return/Exchange/Cancellation Policy:
Due to the intimate nature of our products, health and safety considerations, as well as all many items are custom made to order, we DO NOT accept any item for returns/exchanges/credit. We encourage our customers to make educated and confident purchases. Please contact us prior to purchase if you have any questions regarding your items. If you are unsure on how to use a product, please contact us prior to ordering. Please check sizes of silicone to ensure these will work with your body and the clothing you expect to wear. Ordering the wrong size of silicone products (packers, STP/dildos) and/or clothing (underwear or harnesses), or item not living up to your expectations will not be reason for us to accept a return for refund or exchange. If the product is damaged after your use of the product, we do not refund based on use nor dissatisfaction.

Cancellation:
Once an order is placed, you have a window of 48 hrs to cancel the order. And only if the order has not been already shipped. After 48 hrs, the order has been entered into our production schedule and cannot be cancelled. Our only compromise on this is on a case by case basis. If the order has not shipped, we would offer to refund the ready to ship items on the order, however, any customized items would not receive a refund and will continue to be produced and shipped. Any order that contains all custom made to order items ie: underwear/harnesses or special order prosthetics, cannot be cancelled nor refunded after the 48 hour time.

Returns/Exchanges: Please contact us prior to purchase if you have any questions. To ensure the safety and health of our customers, we do not accept returns or exchanges on any items that are designed to come in contact with ANY body part or bodily fluid. Once they leave our shop, they are considered used and non-resalable. If you feel any item has a manufacturers defect, please contact us and we will work with the manufacturer for a return/replacement. The item must be returned to determine the defect. If deemed an issue due to customer handling, no exchange will be made. Silicone is a soft substance and will lose the battle and tear if pulled or mishandled in a C ring/harness or other packing design. All of our underwear is sold as 1, each, 1 pr, unless specifically offered as a multiple or multiple options are offered on the page itself. A photo of 2, 3 or 4 pr of underwear does not mean that is what we are selling unless the text on the page says that more than one pair is being sold. We use stock photos from the designer and sometimes we can only find a photo with multiple items in the photo. This does not mean this is how many pair you are receiving or the exact color, we carry multiple shades of colors in some styles and can't keep all the different colors on the individual pages. Always email with any question in regard to sizing, color and quantity before you place your order.

Payment Policy:
We accept payment by credit card (VISA, MasterCard, American Express and Discover) and through PayPal. You do not need to have a PayPal account in order to complete your transaction.
IMPORTANT INFO REGARDING PAYING WITH YOUR CREDIT CARD OR PAYPAL. IF YOUR BILLING ADDRESS DOES NOT MATCH THE ADDRESS YOUR BANK OR PAYPAL HAS ON FILE FOR THE CARD YOU ARE USING, THE ORDER WILL NOT GO THRU. THEY ARE DOING THIS EXTRA MEASURE FOR YOUR SECURITY. PLEASE CONTACT US IF YOU ARE HAVING PROBLEMS PROCESSING YOUR ORDER AND WE CAN ASSIST.
Customizing:
The best thing about customizing items for you order is that you can let us know what works best for you. If you want your packer to ride low or high, then all you need to do is give us some dimensions to work with. The pouch weuse for the Floater or Snuggler is usually about 7" long, measuring from the top of your waistband. If you want the packer to ride higher or lower, just request a pouch size that works for you.
Sizing: VERY IMPORTANT! All of these products are sized using standard MEN's sizing. Men's sizing is different from women's sizing, as men's and women's bodies and shapes are different. Please pay close attention to the size you choose. Men's sizing goes off the assumption that most men's bodies have waist and hips that are relatively the same size. So a size 30 means both waist and hips are 30". If you have a noticeably different hip size than your waist, please order accordingly. These are custom made products and we cannot take them back once they have shipped. If you have any questions about size, please email me with the product you have in question and I can help you choose the right size for your body. Our goal is to get you into a comfortable pair of boxers. Trying to put your 34" body into a 30" pair of underwear is not going to work, and then we are both unhappy with the end result. The same goes for any of the harness" or jockstraps. They are not stretchable, a 30" is at it's max at 30". When in doubt, or if you are between sizes, go up a size.

It is unfortunate that there is a social stigma in the raising of females in this country causes many female born people to hide or be dishonest about their body size, causing shame and discomfort. As you guys are going thru transition, with or without T, your body is changing as well, and our goal here at TranZwear is to accommodate you and your body with the best fitting underwear possible. For our products, you must take an honest measurement of your waist and hips and order the matching size. Again, our desire is to help you be comfortable and confident while you pack. Help me do that by ordering your correct body size.
Take your measurement right below belly button level, this is where the majority of men's underwear will ride. If you are ordering the Athletic style Trunk, this item is the only one that is "low rise" , and it rides further below the belly button, so you need to measure right below the belly button for this style.
Measure your hips mid butt level, and if you are more than 3" different than your waist, you may want to consider ordering the next size up. Snug at the waist and super tight across the butt will make the boxers ride up and be very uncomfortable as the day wears on. Better to have a good fit all the way around, especially when you are adding bulk to the front with a packer.
Email me with any questions if you still aren't sure what size to order. I'm relatively quick to answer any questions, and respect privacy. ......Pack with confidence and comfort.....Have fun! - Den

Measuring for harnesses and jockstraps: So where is the "waist?" For our jockstraps and harnesses, including all PackNStrap products, we make our garments to fit in between the belly button and the hip bone. This may or may not be lower than where you consider your waistline. If you have any doubts about your correct size, please use a tape measure and wrap once around the stomach between the belly button and the hip bone. Do not measure over clothing. Pull snug, but not binding. Although most of our clothing items have elastic waistbands, you will be much more comfortable if you order a true size.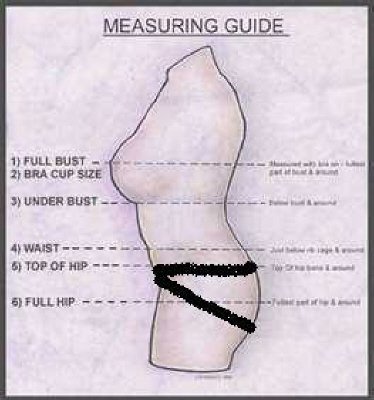 ---


US vs Int'l sizes:

| | | | | | | | | | | | | | | |
| --- | --- | --- | --- | --- | --- | --- | --- | --- | --- | --- | --- | --- | --- | --- |
| US (inch) | 26 | 27 | 28 | 29 | 30 | 31 | 32 | 33 | 34 | 35 | 36 | 38 | 40 | 42 |
| EU (cm) | 66 | 69 | 71 | 74 | 76 | 79 | 81 | 84 | 86 | 89 | 91 | 97 | 102 | 107 |
| US (inch) | 46 | 48 | 50 | 52 | 54 | 56 | 58 | 60 | 62 | 64 | 66 | 68 | 70 | 72 |
| EU (cm) | 117 | 122 | 127 | 132 | 137 | 142 | 147 | 152 | 158 | 163 | 168 | 173 | 178 | 183 |
---

Stock: Due to rotating stock, and our ability to get good pricing on different brands and styles, we may not have the exact item (style or color) or as listed in the photo. Example: we list "Grey" as the color, and we have Charcoal, Light Grey, Silver, and Heather Gray available to pull for the order. We reserve the right to change out color or pattern due to stock issues. If this is an issue, please email us before placing the order regarding color/style/design/brand, and give us example. We do our best to fill the order as is, but there may be times we are unable. We list a Regular style and an Athletic style in some styles. The Regular style will be mostly cotton, some 100%, some 80% cotton, and 20% poly or nylon. The fit is a bit looser than the Athletic style, which tends to fit snug and stays snug all day. The Athletic style will always be a product that is advertised as such by the manufacturer. Either a "performance" or "athletic" styling meaning that the boxers will have a mix of cotton, spandex, elastin, modal and or nylon. As well as feature called "moisture wicking", to help keep you dry and cool. The Athletic styling are more likely than not a higher quality pair of boxers, and stay in place throughout the day, not riding up on the legs or crotch, or at least this is our experience with that styling. These are our personal favorites due to all the features. Again, if you have any doubt of the type that suits you best, please email us and we can help you choose a pair that makes the most sense for you.






Shipping Policy:

We offer First Class, Priority, Standard Post, and Priority Express shipping on U.S. domestic orders; we offer First Class and Priority shipping for our international customers. Please understand that any order over 13 oz, USPS will give you the choice of either Retail Ground or Priority, you can no longer choose 1st class for orders over 13 oz. We have to ship these with Retail Ground which is meant for larger, heavier packages, so it's best to choose Priority as it usually is faster and costs about the same. Retail Ground is their slowest service, going by truck and can take more than a week depending on weather across the US. We ship at cost both domestic and internationally, it is all based on weight and where it is going. Insurance is available for US address and for Priority shipping with Intl'l shipping, not with International First Class shipping. TranZwear nor Boisland Enterprises is not responsible for any charges incurred when the products are shipped international. Customs charges at times can occur randomly and it is the customer's responsibility to pay these fees, TW and BSL take no responsibility for possible custom sur-charges. If your order is returned for any reason, beyond Tranzwear typing incorrect shipping address as provided by customer, customer is responsible to pay for return shipping costs. We rely on USPS to confirm delivery. When they scan the box confirming delivery to the address listed on your order, it is our way of knowing the order has been delivered. Unfortunately, we realize that mail theft is a big problem here in the US. However, we are not responsible for theft or if the box has been left on a doorstep in an un-secure location by your carrier or if it is not in the location that the scan indicates it has been left. We have lodged complaints with the Postmaster of the USPS regarding this habit of carriers, with no response or help with this issue. Scanned confirmation of delivery also protects us from dishonest customers who want to claim the box never arrived, even tho it had been and they now want to claim it was not. Yes, this has happened, on more than one occasion. (Thieves should not post a photo on Facebook with their new packer if they place a claim that it was never received-just sayin) Once we have confirmation of delivery, it is now between you and your local USPS if the parcel is not at your delivered address. You can file to file a claim with USPS if you chose Priority and/or purchased insurance. To help prevent theft, we highly suggest you choose Signature upon delivery. This requires USPS to have the resident at the address indicated on the order to sign for the package, they cannot leave it unattended. We are a small business and not Amazon and cannot replace nor refund orders that have been scanned as delivered to the address you listed on the order. Please consider purchasing Signature Delivery to ensure a safe delivery. Of course, our goal is to make sure you receive your order and work hard to get it out and into the hands of the US postal service. We pay them to make deliveries, and it is their responsibility to ensure it arrives on your doorstep. Tranzwear loses control over the movement and delivery once we hand it off, and it then becomes the responsibility of USPS to make that happen. Claims can be filed on their website if there is an issue with delivery: https://www.usps.com/help/claims.htm


US/Canada customers: Please be aware that if you live in an Apt or Condo, or it is the habit of your carrier to leave your parcels on your doorstep it is your responsibility to direct the USPS/Postal carrier as to where to leave your package if you are not home. We do not replace stolen parcels if USPS/Postal servie leaves it in an un-secure area or doesn't hand deliver it to you or a household member. We use the USPS confirmation as our tool of a successful delivery. It is our way to both confirm delivery and also prevent fraud by customers who want to get free gear/refund by claiming their box was not received when in fact it was. *Yes, this has happened to us, and other retailers. Unfortunately there are dishonest people out there* It is your responsibility to contact USPS and discuss where the carrier may have left the parcel if it shows delivered and you didn't receive the box. It, of course, is our goal to have a successful delivery and for you to get your gear. So we hope that you work with your carrier so they don't ever leave anything on your doorstep, instead leave it at the Apt/Condo Management office, re-deliver it when you are home, or have you pick it up at the local PO. Thanks for your understanding.


International Orders/Shipping/Exchange rate

We offer our items in USD US dollars. It is up to you to determine the exchange/conversion rate and/or if your bank charges you fees for making a purchase from a US site in US dollars. Tranzwear offers international shipping to all countries serviced by the United States Postal Service. For our international customers, we know that the high cost of shipping is the main obstacle to ordering from a U.S. website. While we have no control over postal rates, we offer two options for your convenience. Priority contains a tracking number and the delivery time is much shorter than the 1st class choice. It is also more costly, but it can be traced and if necessary, a claim can be filed if the box is lost. 1st class Int'l contain no guaranteed tracking information, and the delivery time is anywhere from 7-30+ days. Due to the fact there is no tracking, there is no guaranteed delivery, and due to this, we cannot offer refunds if the box is lost in the customs or delivery system. There are a number of countries which have customs restrictions including:
Argentina, Bahrain, Canary Island, China, Ghana, Indonesia, Iraq, Japan, Jordan, Korea, Lebanon, Malaysia, Mexico, Pakistan, Philippines, Russian Federation, Saudi Arabia, Sri Lanka, Tanzania, Thailand, United Arab Emirates, Venezuela. Please be advised that Tranzwear will not be responsible for shipments which are confiscated by customs.

Int'l Shipping:In order to keep costs as low as possible, we offer First Class International. Please note that if you choose this option, your package is not guaranteed to be tracked once it leaves the United States. This is only available with Priority shipping. Tranzwear can only provide a certificate of mailing for First Class International packages. The customer assumes all risk when choosing this option.

We do not offer refunds for non-trackable or non delivered 1st class Int'l packages reported as lost or not delivered. If the postal service indicates the order has been delivered and you have not received the package, it is up to the customer to follow up with their postal service at to the whereabouts of the parcel.





What does the shipping box say and look like? What about my credit card statement?


No we don't drive up to your house in the dick truck..lol. Nor is "Tranzwear" on anything that is viewable to the public either by delivery or credit card statement. (Your emailed confirmation of your order will come from Tranzwear)


We are very discreet in our shipping and on your credit card statement. We ship in plain brown boxes with Boisland Enterprises or BSL Enterprises on the return address label. There is no indication of the contents on the outside of the box.

Your Credit card or Paypal statement will have the same information. (Your emailed confirmation of your order will come from the Tranzwear store)

Sales Tax:

Unfortunately, if your shipping address is within the state of California, the state wants its share. All California orders will be charged sales tax at 9.50%. If the US Gov't has it's way, we soon will have to collect sales tax on all orders, and have to calculate whatever your state sales tax is on your order.


Privacy Policy:

We respect and uphold your privacy. The personal information we collect from you such as name, address, email address etc. is used only to establish your customer account and serve you better.

Absolutely no information about you is released, sold or exchanged with any other party, except to process credit card transactions. We do not have access to your credit card number or information, it is processed through a secure server via Paypal. We may email you with special offers and sales once a year. You may unsubscribe at any time by sending us an email.


Terms of Service:

None of the products, services or information sold or distributed through www.Tranzwear.com are intended for use without appropriate health and safety knowledge on the part of the user. We occasionally provide suggestions for how to use our products safely, it is the user's responsibility to ensure that they are not used in any way that could prove harmful to the user or to others. www.tranzwear.com and Boisland Enterprises are in no way liable for use of products that results in injury whether physical or otherwise.


Trademark/Copyright/Patent:: Nothing contained on the Site should be construed as granting, by implication, estoppel, or otherwise, any license or right to use any Trademarks or designs displayed on the Site without the written permission of the Boisland Enterprises. Your use of the Trademarks/designs displayed on the Site, or any other content on the Site, except as provided in this section or under an agreement with and signed by Boisland Enterprises is strictly prohibited. You are also advised that Boisland Enterprises will enforce its intellectual property rights to the fullest extent of the law. -

By accessing, viewing or ordering from www.tranzwear.com, you acknowledge the following:

1. That you are 18 years of age or older. 2. That the services you access, the information you view, and the products you order are not in any way unlawful in your state, province, country, municipality, or other jurisdiction. 3. That you consent to view material that could be construed as sexual. 4. That, by consenting to viewing items that are similar to male genitalia, you waive any future right to take legal action against Boisland Enterprises. or its owners based on your accessing this material. 5. That you agree not to distribute information you receive from the TranZwear website to those under the age of 18 or those who would be violating the law by accessing such material in their jurisdiction.

Discounts:
We offer special discounts from time to time. Check the "What's New" page to see if a special discount is currently being offered. If you can't find a code that I have given you from a previous order or can't use a code that I have given you and think it should work, please email me and I'll offer up any current code for you to use. Discount codes will only work on items not already on sale or discounted previously. We make every attempt to keep our prices low, and we don't offer a discount on top of those sale prices.

One-of-a-Kind and Grab-Bag Items:
From time to time, we will offer our no longer carried (due to color or customizing process) one-of-a-kind items, current stock is shown when you add an item to the shopping cart. These items are generally in colors and/or no longer used styles that are outside of our normal inventory. Likewise, grab-bag items. These items are not damaged or defective in any way.

Questions on orders:

If we have a question about your order, we will contact you by email or phone. If you are not "out" at work or around family, please put a note in the comments section of the order form with a phone number where we can reach you. It is not our intention to violate anyone's privacy or cause trouble.

Logo:

Many of our customers tell us that they like showing off the

TranZwear

®

logo. Others have expressed concerns that the logo is visible to others. First, we must say that we are required to brand our underwear since it is not promoted or endorsed by the original manufacturer. Unless specifically stated otherwise, online orders (with the exception of some Grab Bag items) will have the logo on the waistband or insert of the underwear. You may email me requesting that the logo get placed somewhere other than the waistband.

How to Contact Us:
If you have any questions or concerns, or if you feel that something is not working properly within the store, please don't hesitate to contact us by email at

tranzwear@gmail.com

.