Den Kirkwood Tucker Owner
Boisland Enterprises www.tranZwear.com
Questions?
I quickly respond to all product related questions via email...

tranzwear@gmail.com




TranZwear > Packer/PacknPlay/Dildo Locker
Soft packs or Packers, FTM packers are usually made of Cyber skin or the Real Feel Superskin™ material as in Mr. Limpy's case. We carry Good Vibes Sailors, created to be worn comfortably, these cyberskin packer result in a more realistic look and feel. We also carry Mr. Limpy, a softer pack. A new line by Doc Johnson called PackIt, Masho by Tomomax and Packer Gear packers by Cal Exotic round out our soft packer line. Soft packs sit in your pants creating a natural bulge, but are not firm enough for play.
With use, packers have a tendency to get sticky to the touch. You can wash your packer in simple soap and water, air dry and then dust with Cyber Packer dust that you can also buy here with or without a packer purchase.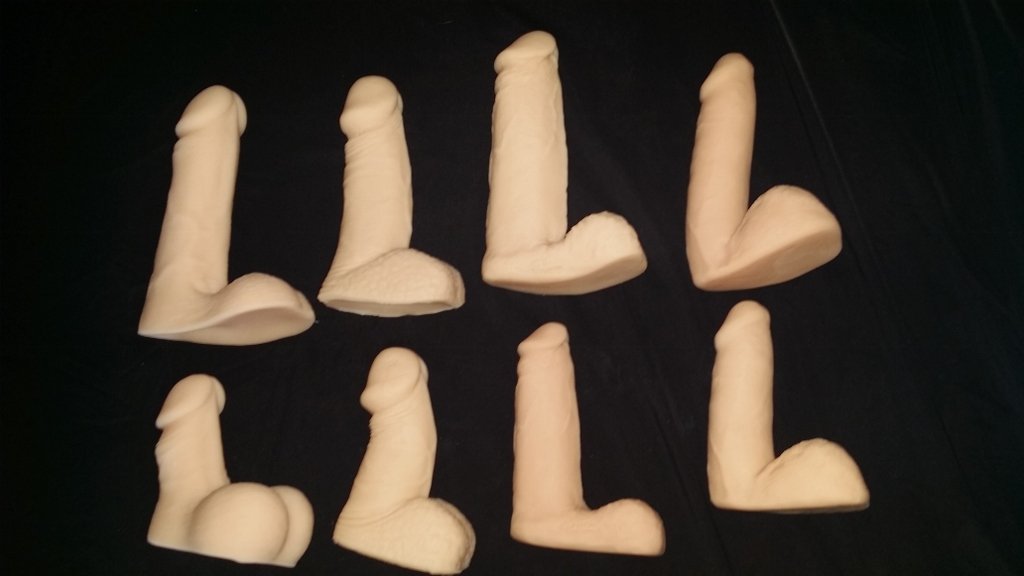 Mr Limpy, Packer Gear, Pack It, Sailor Vanilla/Ivory
Mr Limpy, Packer Gear, PackIt, Sailor- Caramel/Brown


$19.95

Roberto was designed to look and feel just like the real thing. Using Sensa Feel technology Blush was able to recreate the feel of human body. Roberto/Bobby is sized and shaped for maximum pleasure at 8" and 1.5 width. Its soft outer layer allows Roberto/Bobby to be comfortably inserted. Its firm core and flexible internal spine gives Roberto/Bobby the ability to pack and play. With it's larger size, daily packing is probably not an option. It's made for more "in the moment" packnplay

Price: $22.95 Sale Price: $19.95 You Save: $3.00 (13%)


$15.95

CLOSEOUT! We've brought in different models in this length, so this one's gotta go...Made from the X5 Ultra-realistic material. It is skin-soft yet firm and it has an attractive flesh tone color and truly feels like that of a human body. The 7 inch veined shaft adds a touch of realism. The elegant tip has just a blush of color and feels as silky as a man's most sensitive parts.

Price: $21.95 Sale Price: $15.95 You Save: $6.00 (27%)


$16.95

Works for Packing, STP and Play.The All in One Sport Harness is made with a braided knit elastic for the best strength and comfort. The waistband features a 1" inch braided elastic and 3/4 inch knitted leg straps to provide support whether you are packing, playing or using STP. This harness works well w/o ball cage with our new Custom STPs -Order leg straps to work with STP. or Dildos without ball sac.


Price: $19.95 Sale Price: $16.95 You Save: $3.00 (15%)


$16.95

AllnOne Sport Harness +your choice PackNPlay

The AllnOne Sport Harnes works for Packing, STP and Play. It's made with a braided knit elastic for the best strength and comfort. The waistband features a 1" inch braided elastic and 3/4 inch knitted leg straps to provide support whether you are packing, playing or using STP. This harness works well w/o ball cage with our new Custom STPs -Order leg straps to work with STP. or Dildos without ball sac.
The drop ring is made with engineered elastic for strength.

Price: $19.95 Sale Price: $16.95 You Save: $3.00 (15%)


$7.95

Sized at 5" and shaped perfectly for beginners and those who are petite in size. The realistic shape helps define the bulge it creates.
Made for play, but due to it's size, it can sit well in a harness before/after play. Does not have bendable core.

Price: $9.95 Sale Price: $7.95 You Save: $2.00 (20%)