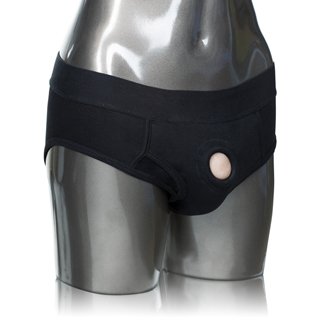 Briefs
With inserts by BulletBriefs, Tranzwear or Packer Gear (see above with C ring)

Briefs tend to be form fitting,

and will hug the body in both front and back.
The color in the pictures may not exactly match the color you receive. We work hard at keeping stock of quality briefs, and we carry a myriad of brands that qualify as a "cotton brief". All items sold as ONE (1) unless it offers a multiple listing of 1, 2 or 3pr.

If you have shopped with us before and like the style and make you got, you can request it again and I am more than happy to make your item using that brand if I have it in stock.